Colorado Aspen Log Beds, Headboards, and Frames
Williams Log Cabin Furniture offers a wide variety of lodge and rustic-styled beds to choose from, including bed frames that are completely custom crafted. If you have kids, grandchildren or other younger houseguests from time to time, our log bunk beds will become a favorite.
Williams offers you beautiful Colorado aspen log beds and aspen log bed frames kissed with a golden honey finish. Our custom bear, elk, and moose headboards add a special touch our authentic rustic log beds. We can help you select the perfect log day bed, log bunk bed, twin, full, queen, king or California king size aspen log bed, or accessory. Let us show you how easy it is to create your own special bedroom designs.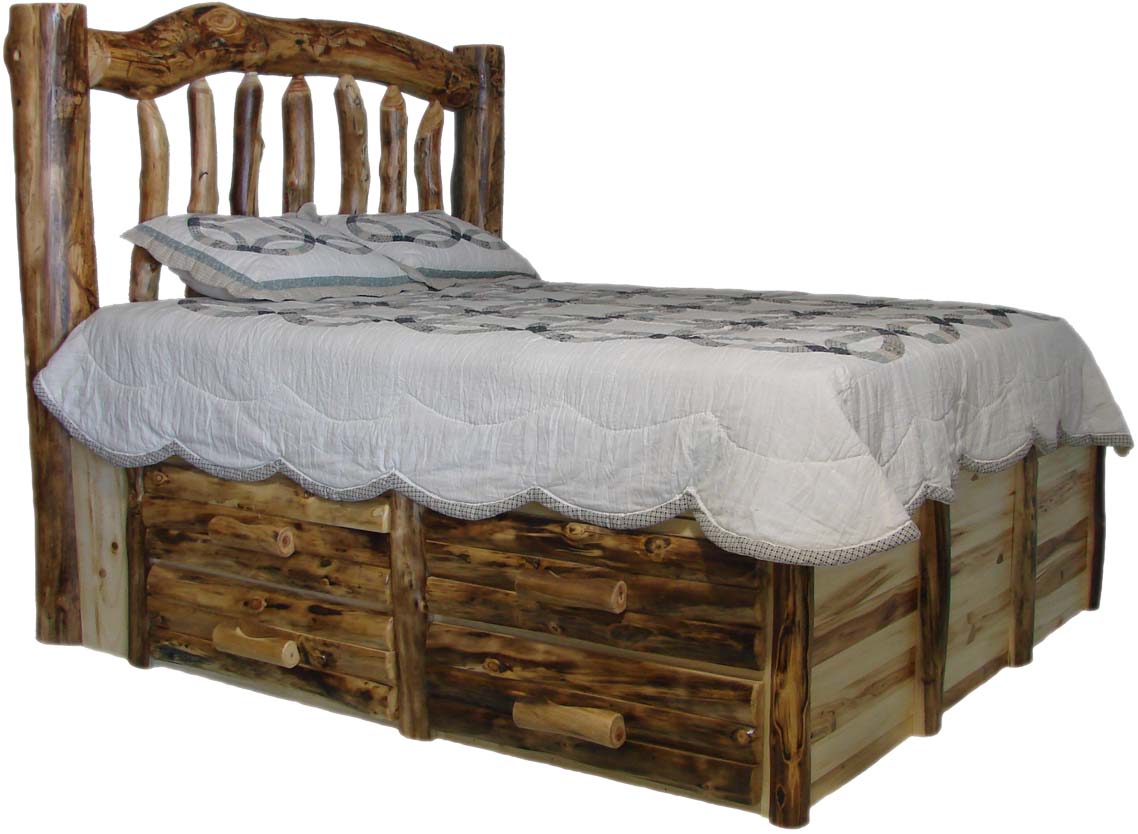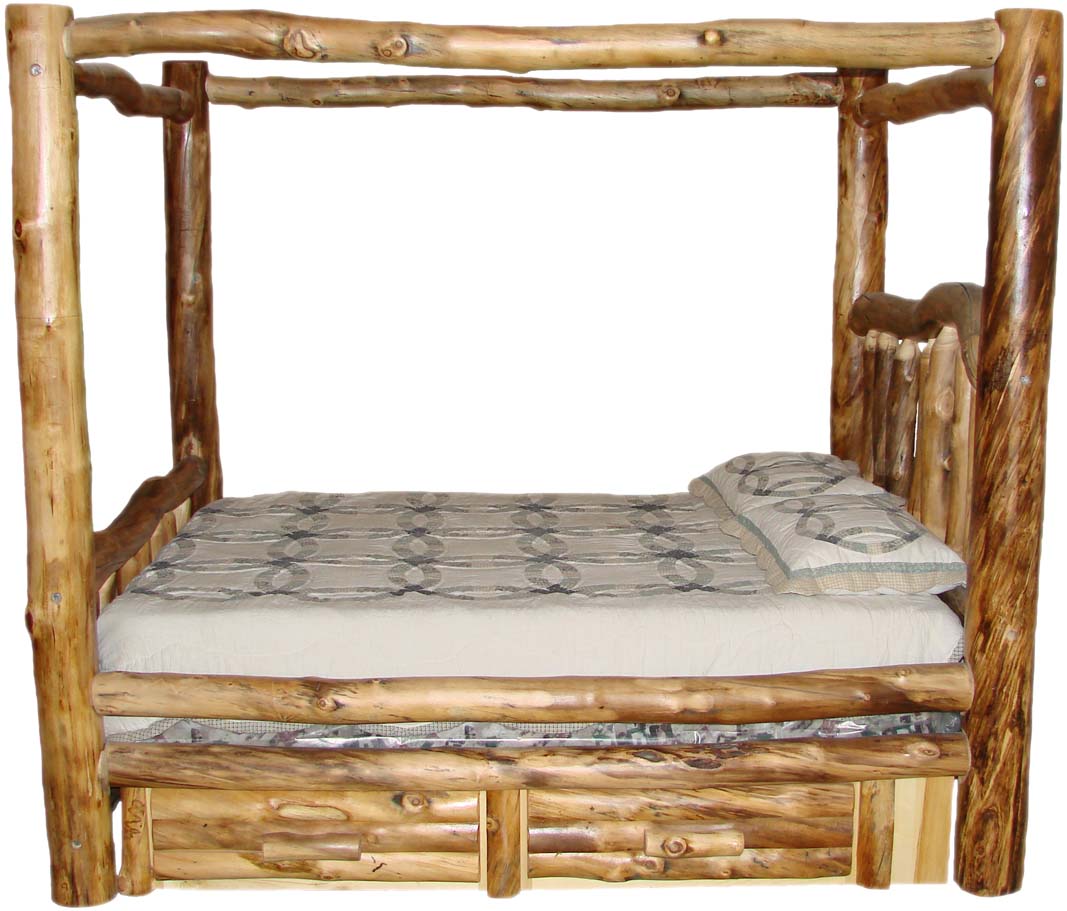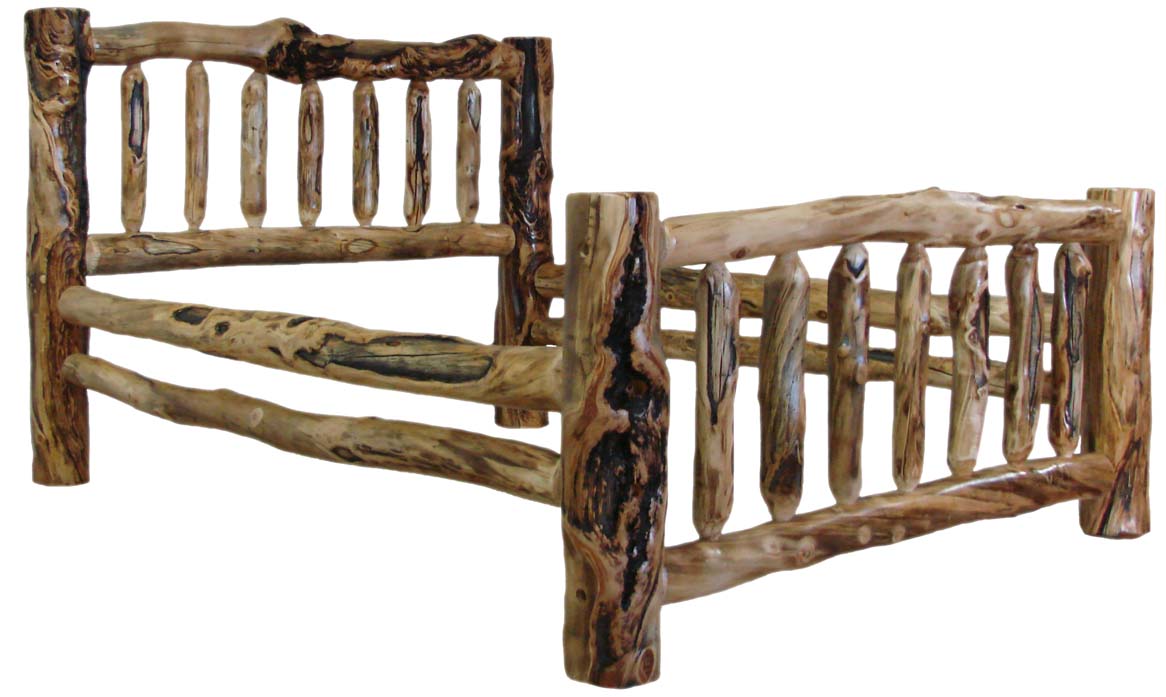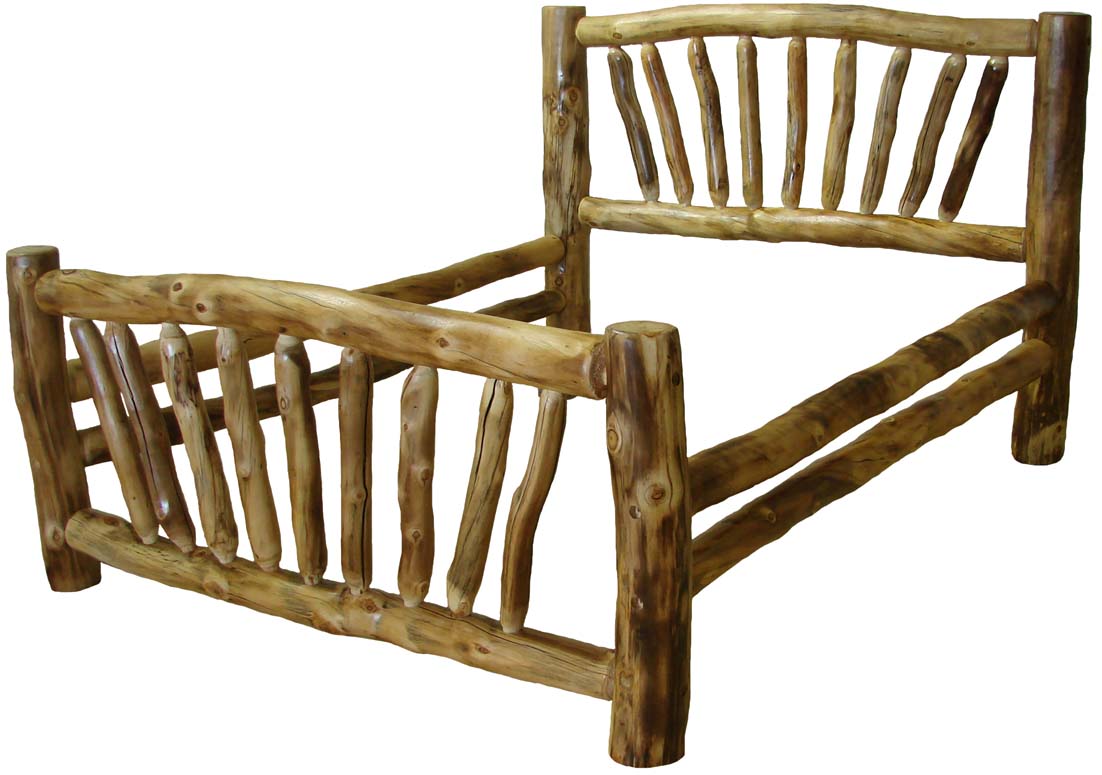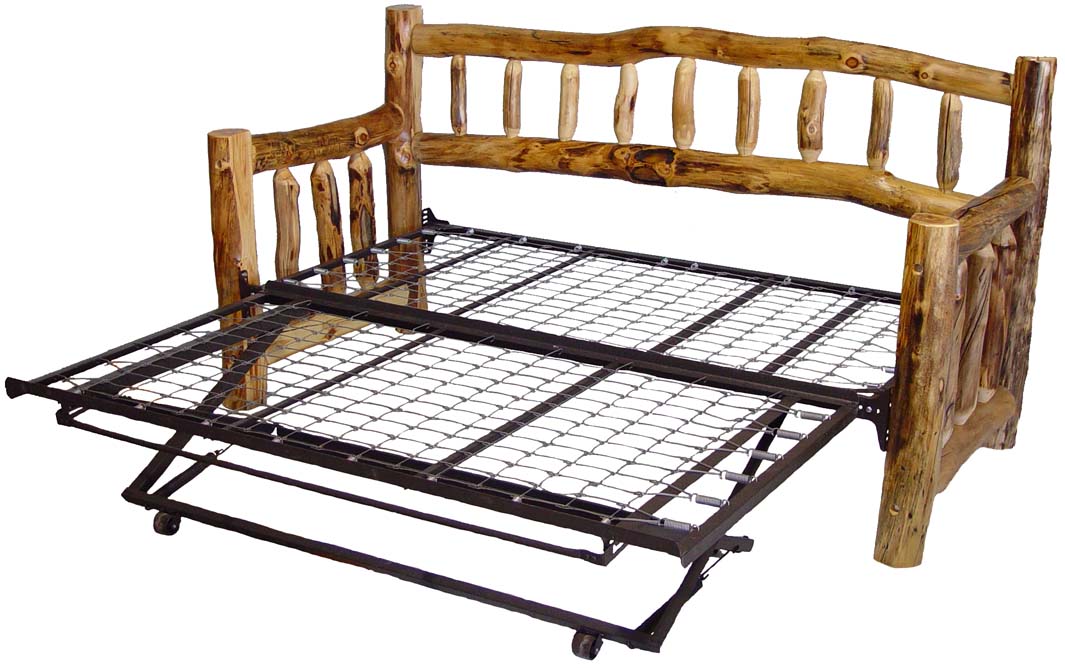 Log Bed Base Pricing Information:
Queen Corral Bed Starting at $640.00
Gnarly Queen Starting at $1280.00
 - Add Jumbo Posts  $100.00
 - Add Gnarly Crown  $75.00
 - Add High Arch  $100.00
 - Add Fanned Middle  $200.00
 - Add Pillow Stop  $80.00
 - Add Bear, Elk, Moose Inlay Panel  $450.00